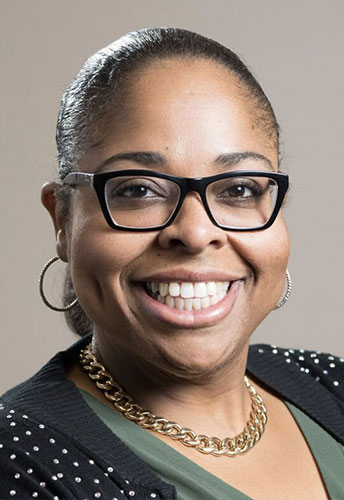 Danielle Nadine Brown passed away Saturday, January 2, 2021 at McLaren Flint at the far too young age of 49. Danielle Nadine Brown was born on August 27, 1971 in Flint, the eldest daughter of Gary Steven Brown and Rosoline Ann Brown (née Williams), Danielle was a product of Flint Community Schools having graduated from Northern High School (Class of 1989). She went on to continue her education by earning a Bachelor of Arts degree in English from the University of Michigan-Flint in 1995 and a Master of Arts degree in Family Studies from MSU in 2005.
Danielle was a true advocate and friend of the city of Flint. Many citizens got to know her when she served as the Executive Director of the Christ Enrichment Center from 2012-2016. She was last employed by the Flint and Genesee Literacy Network (FGLN) where she was the Director of Partnership. Danielle also most recently served as a State of Michigan Child Lead Exposure Elimination Commissioner and Genesee County Literacy Board Chairperson.
"Volunteerism is the only way" was instilled in Danielle as a young child and so she could often be seen volunteering around the city. Danielle enjoyed traveling, cooking, and singing. She was a surrogate mother to many and a devoted caregiver to her niece Makenzi.
Danielle is survived by her mother, Rosoline Brown, sister, Timeka Brown; her two special nieces, Kenadee Brown and Makenzi Hodo, nephew, Steven Brown and numerous aunts, uncles, cousins, godchildren and friends.
Danielle was preceded in death by her father, Gary S. Brown; sister, Patricia A. Brown; grandparents, Earline Garrett, Milton Spearman, Eunice Williams and Johnie Williams.
The family would like to express a very special thank you to RN, Harvyetta of the McLaren-Flint Intensive Care Unit and the entire ICU team.
Danielle was a great friend to Flint and her residents and will be sorely missed.