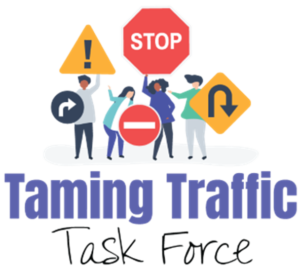 I attended the April FNU meeting where a representative from Michigan Dept. of Transportation (MDOT) spoke about the upcoming work on I-475 in Flint.
He said Flint will be receiving approximately $400 million in grant money to pay for this work. My question is, "Are we fixing the wrong problem using the $400 million to make our existing roads more dangerous?"
Our streets need to be monitored and existing traffic laws enforced– not so drivers can drive faster, but so they drive more responsibly. Our Traffic Taming radar sign is now monitoring a 25-mph neighborhood street with a park nearby, and reports that 85 % of ALL traffic is traveling at 50 mph or more!
Just within the last couple of months, MI State troopers stopped five cars going in excess of 100 mph on the I-69 freeway near I-475. Our Traffic Taming Taskforce reported a vehicle on Miller Rd traveling 107 mph during daylight hours. The speed limit there is 35 mph.
During that same 30-day time period we tracked Miller Rd. and found: 52 vehicles traveling 75 + mph, 18 vehicles traveling 80 + mph and 8 vehicles traveling 90 + mph. This area is residential.
Using data from fatal crashes between 2017 and 2019, online financial adviser Money Geek made a list of the 10 most dangerous five-mile stretches of road in the state of Michigan. Flint made the top ten list for the stretch of Dort Highway (M-54) between E Pierson Road and E Morris Road.
The question I want to ask our legislators is, "Why does MDOT allow 50 mph traffic on a city street like Dort Highway where residents are walking on sidewalks, drivers are trying to turn onto a residential side street or business, but can't make the turn because the semi behind them is not going to slow down?"
More dangerous yet, is the line of residential mail boxes lining Dort Highway, where the postal service truck-drivers take their life into their hands to deliver mail on a highway with traffic zipping by.
Can you imagine trying to retrieve your mail from the mailbox with traffic going well over 50 mph?
We can learn from other states that a business district, to be effective, cannot allow semis and buses to pass their shops going 50 + mph. Their potential customers are too afraid to slow down and make the turn into their business parking lot.
Let's identify the real problem, and put the money there!