Over the week of Sept 21st through the 24th, Flint was visited by "placemakers" from all over the country to visit, learn and collaborate with the placemakers and places in Flint.
Over the course of the 4 days they visited over 20 locations around the city and were impressed with what is a happening in Flint, MI.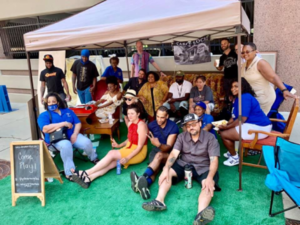 Billed as "an experiential gathering of the minds" What's Up Downtown Flint, headed up by our own Kady Yellow, welcomed placemakers from across the country for an in-depth exploration of how the community is reuniting and growing around art, music, and culture and evolving both its social and urban fabric through the powerful efforts of the creative, Flintstone spirit.
PlacemakingUS brought together 25 placemaking leaders from across the nation to elevate Flint's ground game, share techniques and learn from this unique city's history and future.
Placemaking week was filled with workshops, discussions, and idea-sharing around the following themes:
Connecting Neighborhoods
Makers and the Local Economy
Creative Placemaking
Streets for People
Healthy Cities
Downtown Management
PlacemakingUS "Roadtrip for the Recovery," visited 60+ cities across the US and Flint proved to be one of the most exciting places experiencing a creative renaissance. Bringing placemakers here to be a part of Flint's fundamental shift from an auto-oriented community planned by General Motors to one that is made by and for its people.
"Flint has been unfairly castigated as the poster child for modern metropolis problems including deindustrialization, depopulation, crime, racial segregation, and inequality." This US placemaking convergence will flex Flint's placemaking muscles to help propel the local scene forward while we strengthen our national bonds and get re-inspired from this assembly.
One of the locations visited on a rather cold, rainy day was the Martin Luther King Peace Garden at the corner of Martin Luther King Avenue and McClelland Street in Flint.
Ryan Smolar of the Placemaking organizing team managed the bus tour and Madeleine, one of the co-organizers, wrote of her "Top Moment:"
"The Bus Tour meeting the four ladies from Flint at MLK Peace Garden. Coming together redefining the city on their own terms." "Meeting the mothers of the garden. It was beautiful – saw their agency and ownership."
"Jane Richardson (one of the ladies) sent a letter to the group saying "Hope all of you are well (and warm and dry.) Thanks for taking a bit of Flint away in your hearts."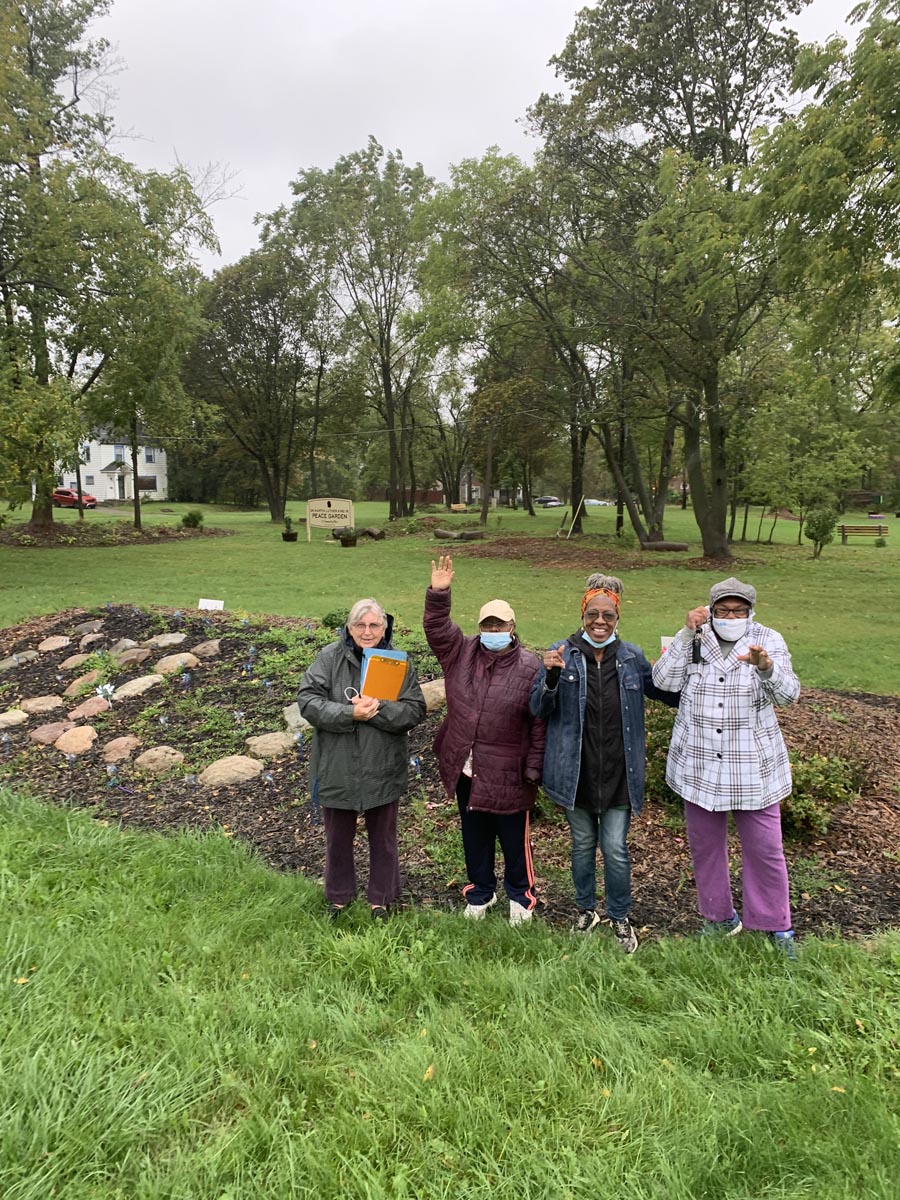 Left to Right: Jane Richardson, Connie Edwards, Barbara Culp, Ommie Ruffin
Photo credit: Ethan Kent (without a raincoat)
We have a survey of what people gained out of Placemaking Week. If you get a chance, it should only take a few minutes: placemakingus.org/flintpw