Plans to build Genesee County's first State Park, located at Chevy Commons in Flint, took a big step forward recently when lawmakers approved $30.2 million for the project.
"I came to Lansing to make sure that the problems my community faces are addressed. Right now, we are the only county in Michigan without state recreation land," said Rep. John Cherry, "It's time to give our families the chance to explore the wonders and benefits of Michigan's state parks right in their own community. I was happy to fight to fund this project and deploy additional dollars to invest in infrastructure throughout our county."
Flint State Park will receive their share of the $4.8 billion supplemental budget approved in Lansing on March 24. The budget is the result of talks between Gov. Gretchen Whitmer and Republicans who control the Legislature.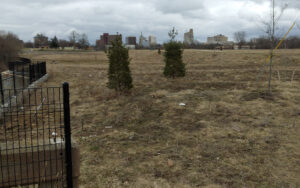 "Families in our community have dreamed for a long time of having a statewide recreation destination in their backyard – another place where they can safely ride their bikes, teach their kids to fish or kayak, and just enjoy nature," said Republican State Rep. David Martin of Davison.
The new state park is expected to feature boat launches that connect to the Flint River, an amphitheater, and other ways for residents to enjoy the outdoors. Planning is likely to continue throughout 2022. Additional items in the supplemental bill that will benefit Genesee County include;
Funding for a sound wall along I-69 in Flint.
Funding for Flint Township road repairs.
Funding for a water tower and back-up systems in Genesee County.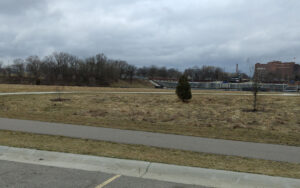 The budget supplemental also includes the following statewide funding;
$1.25 billion dollars for water infrastructure.
$400 million for state and local roads and bridge infrastructure.
$250 million to expand broadband infrastructure.
$450 million for state and local parks.
The Michigan League of Conservation Voters issued the following statement regarding the announcement  to create a new state park in Flint. "The new state park would be the first in the county and add to four other signature urban parks in Michigan."
"Over the past two months, Gov. Whitmer announced two historic investments in our trails, community parks and recreation facilities, totaling $400 million to be used from American Recovery Plan funding from the COVID-19 stimulus package.  The $30.2 million investment in the Flint State Park would be drawn from that funding."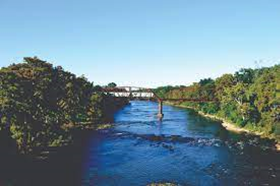 Using American Rescue Plan funding to create a new state park in the city is a step in the right direction to revitalizing the community and increasing access to green spaces," said Lisa Wozniak, executive director for the Michigan League of Conservation Voters. "Parks not only provide access to recreation, but are linked to improved human health, which became crystal clear during the COVID-19 pandemic. We commend Governor Whitmer's plan to make historic investments in our parks, trails and outdoors. Building a new state park with the Flint community will provide increased access to the outdoors for people throughout Genesee County."
Genesee County has 11,000 acres of county and municipal parks.
Flint State Park on the former Chevy in the Hole property will provide a new public waterfront greenspace with a variety of recreation options.
Flint State Park will have easy access to surrounding neighborhoods, University of Michigan-Flint, Kettering University, the Flint Farmers' Market, Flint Cultural Center campus and the Iron Belle Trail.
The Michigan Department of Natural Resources continues planning amenities in the park with community partners and Flint residents. Possibilities include new trails, playscapes, canoe/kayak launches and fishing platforms.