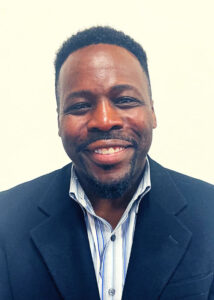 Mayor Sheldon Neeley announced recently that Arnold Brown has joined the City of Flint team as the new city services manager.
Brown is coming back to work in Flint, having previously served in multiple positions over 25 years as tree trimmer, waste collector, forestry foreman, waste collection foreman, and coordinator.
"We are happy to have Arnold back with us to serve the residents of Flint," Mayor Neeley said. "As we work to use the additional received funding, having his expertise is needed to maximize greater outcomes in areas such as blight for the residents of the great City of Flint."
As city services manager, Brown will provide a variety of operational, administrative, communicative, information management, and logistical direction in the areas of blight elimination, forestry, parks and recreation, and transportation.
"I'm happy to get another opportunity to serve the residents in my hometown," Arnold Brown said. "This work is a passion for me and I look forward to working together with the services staff, administration, council, residents, and community partners."
Before returning to Flint, Brown previously served the City of Clio schools as a maintenance coordinator. He also previously served as superintendent in the Department of Public Services for the City of Clio.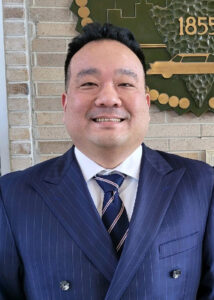 Mayor Neeley also announced that William Kim will lead the City of Flint Legal Department as the new city attorney.
Kim, who first joined the City as an Assistant City Attorney in May 2015, previously served in key roles with the City of Lansing and the State of Michigan.
"We're grateful for talented and dedicated staff like William (Bill) that gives us the ability to promote within the Legal Department," Mayor Sheldon Neeley said. "Bill's expertise in government law and his ability to provide sound legal advice will continue to serve the city and its residents well."
As the chief legal officer, Kim will oversee all aspects of the City's legal department, including defending the city, providing legal advice to the mayor and city council, drafting legal documents and ordinances, and bringing about legal actions in accordance with ordinances and the city charter.
"I'm excited and appreciative of the Mayor's confidence in me leading the City of Flint's Law Department," William Kim said. "I'm looking forward to continuing working with the City Council, the administration, and our community partners to help move our City forward for the residents of Flint."
Before joining the City of Flint team, Kim previously served the City of Lansing as special assistant city attorney. In that role, he researched and drafted legal opinions and represented the City of Lansing in state and federal courts and administrative hearings.
Kim also previously served at the Michigan Department of Financial and Insurance Services as staff attorney. His responsibilities included prosecuting violations of insurance, finance, and mortgage statutes and drafting regulations and legal opinions in financial, insurance, and mortgage law. Kim's previous work also included work as a legal extern with the Honorable Janet T. Neff, U.S. District Court Judge.
Kim attended Hope College and received his Juris Doctor, cum laude, from the Michigan State University College of Law.
Kim became acting city attorney on February 14, 2022.
Kim's appointment have  been confirmed by the full City Council as outlined in the Flint City Charter.