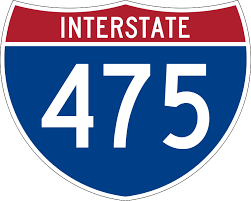 The Michigan Department of Transportation (MDOT) will invest $300 million to rebuild the I-475 corridor from Bristol Road to Carpenter Road through Flint, with work potentially beginning by Fall 2023. MDOT is currently gathering public input regarding all aspects of vehicular, nonmotorized, and transit transportation needs in the project area.
As part of that public input, a session was held recently in the newly reopened Flint Public Library to update residents and authorities on the progress and encourage public comment and questions.
Quarterly sessions will be held to fine-tune the plan until the project begins.