The Holidays are upon us.
Time does not wait for us to keep up.
Time passes us by when circumstances overwhelm us.
Life in the fast lane requires us to be at the top of our game. We can find ourselves juggling too many situations, there is always the possibility that you just cannot do it all.
I would like to offer some advice.
Take some pressure off your "to do" list. Prioritize your list into three categories,
Urgent: must be done ASAP
Important: must be done within 72 hours
Wait for it to resolve itself
Time is precious, life is short, enjoy yourself.
We celebrate light and love during the December holiday season.
A Joyfultude is in the air, but the season could be a time of sadness as we remember loved ones that are no longer with us.
May your days be merry and bright this Christmas.
May troubles be transformed into triumphs by the power of Positude.
Be well my beloved friends.
Always Agape,
Sylvia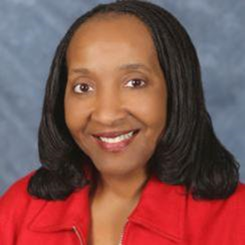 Elder Sylvia Pittman holds a B.M. Degree (education) from Northern Michigan University: A M.M. Degree (performance) from the University of Michigan. Sylvia has over 18 years experience teaching private voice, public schools and directing choirs. She performs vocal styles from jazz to opera, works as a vocal coach for recording artists and is greatly sought as a studio musician. Sylvia is Music Director at Asbury Church, Davison Road, Flint.