As a result of loss of quorum when wards' 1, 5, and 6 councilpersons departed last night's meeting, the Flint City Council failed to act on business integral to public safety inside the city of Flint.
During the seven-hour meeting, City Council failed to act on a resolution to approve the collective bargaining agreement (CBA) between the City of Flint and the Flint Police Officers' Association (FPOA). An agreement has been reached between the FPOA and City of Flint administration, and will take effect upon approval by City Council, ending June 30, 2025. Any delays by council shorten the length of the new agreement.
The Tentative Agreement with FPOA includes an immediate wage increase, and additional increase on Jan. 1, 2024. Officers who were at the top of the wage scale when the previous CBA expired will receive a $2500 bonus. All other police officers will receive a $1500 bonus. Bonuses are payable within 30 days of City Council approval of the contract. The delay in approving this agreement means a delay in Flint Police Officers receiving both wage increases and bonuses.
City Council also failed to act on a resolution to enter into an agreement with the Genesee County Prosecutor's Office to administer a witness protection program in partnership with the City of Flint.
This coordinated effort will help witnesses with safe travel, temporary housing, and other protective measures intended to give witnesses the peace of mind they need to testify in serious and violent crime cases.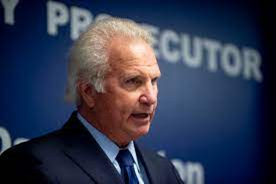 "The proposed witness protection program will allow witnesses to come forward without fear of retaliation as they offer invaluable information and testimony during the prosecution of the most serious and violent of felony cases for the benefit of our community," Genesee County Prosecutor David Leyton said.
Public safety and specifically efforts to combat serious and violent crimes are vital for improving the quality of life for City of Flint residents. This witness protection program is designed to ensure the safety of witnesses so that they can participate in the criminal justice system for the benefit of their community without fear of retaliation against themselves and their families.
"My administration is committed to moving Flint forward, ensuring that we have every tool necessary to reduce violent crime and improve the quality of life for residents," Flint Mayor Sheldon Neeley said. "I look for partnership with all like-minded thinkers to continue to move our community forward."