We are powerful beings for good or evil.
We think, we speak, we act, on words,
February is done and gone.
March comes in with the promise of spring, the days are definitely longer and warmer. The robins are flocking in droves, buds and blossoms are a riot of colors.
The Solitude of winter is over, we seek the company of our peers.
As the earth celebrates spring, we have an attitude of gratitude.
The pulse quickens, the step is lighter and we have a Joyfultude.
The darkness of winter is replaced by the light of spring.
I discovered I have a Praisetude whenever I'm tempted to complain.
I find three things to celebrate instead.
A Thankfultude is an effective way to banish negativity.
The power of words is overwhelming, we can build up or tear down with our tongues.
May the spring be a blessing to all that practice Positude.
Always Agape,
Sylvia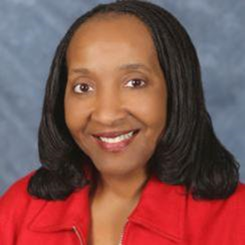 Elder Sylvia Pittman holds a B.M. Degree (education) from Northern Michigan University: A M.M. Degree (performance) from the University of Michigan. Sylvia has over 18 years experience teaching private voice, public schools and directing choirs. She performs vocal styles from jazz to opera, works as a vocal coach for recording artists and is greatly sought as a studio musician. Sylvia is Music Director at Asbury Church, Davison Road, Flint.