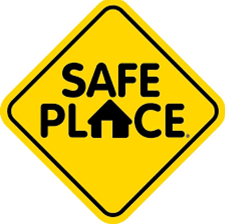 The YMCA of Greater Flint is proud to announce The Child Welfare Society granted Y Safe Places with a $16,200 grant which will give Flint youth a safe place to go. Y Safe Places is an offsite summer and after-school program offered by the YMCA of Greater Flint and supported through the Ruth Mott Foundation and YMCA of Greater Flint Foundation and serves over 300 local children every year. "We are thankful for the generous support of Flint youth by the Child Welfare Society. Both of our organizations are committed to improving the health and well-being of Flint youth, helping them grow, learn, and thrive," said YMCA Safe Places Director Monica Holmes.
Y Safe Places offers free, safe after-school and summer programming for school-age children from 4:00 – 7:00 pm Monday through Friday. Students enjoy daily activities focused on individual growth, teamwork, healthy lifestyles, and fun in a safe environment. Activities include field trips, service learning, STEM, and arts enrichment. Academic assistance is also available. Snacks and dinner are also provided daily. Safe Places operates at these locations:
Cathedral of Faith, 6031 Dupont St., Flint, MI 48505
Flint Development Center, 4121 Martin Luther King Ave, Flint, MI 48505
Although the program is FREE prior registration is needed. Registrations are accepted at the site locations or at the Downtown YMCA.
Call Safe Places director Monica Holmes at 810.232.9622 or email monicahomes@flintymca.org with questions.