The merry month of May…
Summer is on the way.
Spring was ripe with promises and hope is renewed.
T-shirts, shorts, and flip flops are the uniform of the young and not so young alike.
The national and world news reports tell dire tales.
We need more Positude to be able to stand in challenging times.
After the storms of life, rainbows and sunshine come.
A Hopefultude helps us to focus on the possibility of joy.
A Joyfultude reminds us that troubles come and go.
I am enjoying life to the fullest, making lemonade with the lemons of life.
I have a Celebratetude and a Can-dotude.
It is easier to concentrate on what I have, rather than to complain about what I don't have.
A positive attitude makes slowing down for the speed bumps of life a lot easier.
I hope that the month of May is filled with the best and brightest that life has to offer!
Always Agape,
Sylvia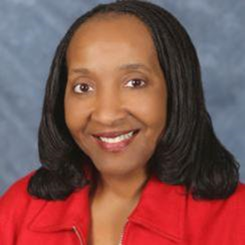 Elder Sylvia Pittman holds a B.M. Degree (education) from Northern Michigan University: A M.M. Degree (performance) from the University of Michigan. Sylvia has over 18 years experience teaching private voice, public schools and directing choirs. She performs vocal styles from jazz to opera, works as a vocal coach for recording artists and is greatly sought as a studio musician. Sylvia is Music Director at Asbury Church, Davison Road, Flint.