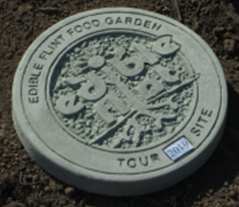 Visit garden projects by bus or bike. Register at the Farmers' Market, for 4 p.m. departure.
The Food Garden Tour celebrates the hard work and success of food gardeners all over Flint, including the Edible Flint Educational Farm located on Beach Street, which produces over 2 tons of vegetables every year to share with city residents and organizations.
The tour concludes with a celebration with food, music, and conversation in the Ramsdell Room at the Flint Farmers' Market.
The tour is made possible by community volunteers, gardeners, and event partners including Genesee Health System, this year's Cultivator Sponsor, and by the Community Foundation's Food System Navigation Initiative Fund.
WHEN: Wednesday, July 26th 2023, 4:00-8:00pm
WHERE: Begins and ends at the Flint Farmers Market.
The tours will stop at multiple Flint Urban gardens.
Purchase tickets online at edibleflint.org/Gardentour before July 19th.
Event Website: edibleflint.org/gardentour